MEMBERSHIP CRITERIA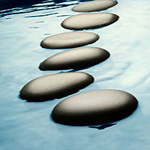 Important Notice

Effective June 7, 2011 the Canadian Reiki Association is no longer accepting membership applications from applicants living outside of Canada and the United States. We will continue to honor existing memberships for our members who reside outside of Canada and the United States as long as your membership remains current. If your membership lapses we will be unable to renew it for you.

We do request that all applications are sent to the C.R.A. by regular mail. There will be delays or possible returned applications submitted by Registered and/or Priority Mail.
ANIMAL REIKI CRITERIA
REFERRALS FOR RP/RT-CRA
Upon request, the CRA will give to the public, the names of Registered Practitioners/Teachers who meet the criteria, providing the member has given permission. In order to activate this process, a CRA Registered member must fill out and sign the referral section at the bottom of the Code of Ethics and indicate their preferences for the location for treating the client and/or teaching the client.
LISTINGS FOR RP/RT-CRA AT THE CRA INTERNET PAGE
(www.reiki.ca)
Registered Practitioners/Teachers meeting the criteria may list their name, location, phone, email and website at the CRA Registered Teachers page provided they fill out the related permission form available at the web site or from the CRA.
Comments, Questions? Email Us.