CRA EVENTS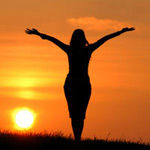 The CRA will be participating in the following events:
(Please note: The Board has the final decision regarding what posted on this page)
CRA 20th Annual General Meeting 2017
May 27, 2017
Location: Holiday Inn Hotel, 2525 Wyecroft Rd, Oakville, Ontario

Reservation: Visit the Web store to reserve your seat or mini market table now!
---
OTHER EVENTS
If you would like to post your event here for 3 months, please complete the events application form. You may pay online for the listing at the web store under events.
Quantum-Touch® Certification Workshop
April 29/30, 2017
Supercharge Your Reiki Sessions!

Join Quantum-Touch® Certification Workshop to learn Quantum-Touch for yourself:

When: Weekend - April 29/30, 2017

Where: Toronto

Price: CAD $460.00 (380.00 until April 8th)

Quantum-Touch® is a remarkably effective and easily learned method of generating powerful healing energy.

In this 2-day Certification Quantum-Touch Workshop you will learn to:

Accelerate healing
Apply breathing and body awareness exercises that will help you focus and amplify the life force energy and raise your vibration
Help reduce or eliminate back pain
Move bones into alignment with a light touch
Reduce inflammation in record time
Use the amplified resonance technique to turbo charge your own session
Do distant healing…

For more information and to register go to: http://www.newzest4life.com/quantum-touch/

Anyone can Do QT!

Dr. C. Norman Shealy, M.D., Ph.D., Founding President of the American Holistic Medical Association: "Quantum Touch® appears to be the first technique that may truly allow us all to become healers."