CRA MEMBER PROMOTIONS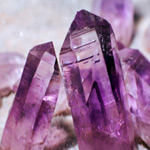 The CRA is giving businesses the opportuntity to promote themselves and their businesses on this page. If you would like to promote your business here, please see Promoting Your Business on the store page.
Download Promote your business on the website application form.
Members will now have an opportunity to advertise their business, place job ads, or sell merchandise in the CRA newsletter. On review of the content, non-members can also advertise in our newsletter. To see and purchase advertising space, please see our webstore for more info.
Our wholistic coach approach supports discovery, goal setting and action for success in Business | Career | Health & Wellness.

Our passion is to support and inspire you to take action and discover more of your untapped potentials and live a purposeful, healthy, abundant and happy life.

Contact: Rita Gunkel, CEC
Phone: 604.742.8381
Email: info@globalworkscoaching.com
Web: www.globalworkscoaching.com

ALAIN RICHARD
Health & Wellness Coach

PO Box 4, 1117 Queen St W
Toronto, ON M6J 3M7

416-827-4204
arichard@mondoki.ca
www.mondoki.ca

Registered Teacher (Master) from the CRA
Holistic Practitioner License from the City of Toronto




BRINGING
SPIRITUAL CONSCIOUSNESS
TO WEB DESIGN

Sue Studios consciously incorporates
the elements of energy, colour, symbology, drumming,ceremony, rituals, sacred geometry,the law ofattraction and thepower of positive intention into her web designs.

Call us today for new website design or upgrading or maintaining your present site.

Lots of FREE info on our website to help you promote your site and achieve higher rankings in search engines.

Tel: 604.525.6770
Email: sue@suestudios.com

Love with a joyful soul……

Sekhem & Reiki natural energy, treatments, classes (all levels), Retreats, events, selection of worldly goods (meditation cards, books, cds, singing bowls, statues, crystals)

Stephanie Cookson
Holisitc Practitioner
Reiki, Sekhem, SSR Teacher
Registered Nurse ( MH- UK ), MBA Canadian Reiki Association Teacher

610-344 Bloor Street West
Toronto, ON
M5S 3A7

Tel: 416.916.2980
www.transense.ca
stephanie@transense.ca






Debbie Betts,
Holistic Healer for you and your pet
Reiki Master, CCM, DIHom, BFP

Animal Communication
Animal Homeopathy
Bach Flower Practitioner
Bowen Practitioner
Certified Canine Massage
Ear Candling
Ion Cleanse Detox
Head and Chair Massage
Homeopathy
Reiki Master & Teacher
Reflexology Therapist

R..R. # 5 Mt. Stewart, PEI
902-583-2134



Claudia Bert- RT-CRA

Usui- Komyo- Karuna Reiki® Master Teacher
Akashic Records Consultant and Teacher

Balance Body, Mind and Spirit

Certificate courses:
Usui Level 1
Usui Level 1, 2 and Master level
Karuna Reiki® Level 1, 2 & Master level
Komyo Reiki Kai Master Level

Akashic Records Training
A comprehensive and powerful program to learn how to access your Akashic records

Toronto , Ontario
www.reiki-soul.com
reiki.soul@yahoo.com

Protect Yourself From EMF Radiation
with Positive Energy Generators (PEGs)

Made of resin, crystals, metal
Incorporates sacred geometry
Strengthened with universal energies

For more info/To place an order:
www.soularenergy.com/product/pegs.htm
Contact: Susan Chepelsky
Emaiil: sue@suestudios.com
Tel: 604.525.6770


<