ABOUT THE CRA - BOARD OF DIRECTORS

BONNIE SMITH - BURLINGTON ON, BOARD MEMBER, PRESIDENT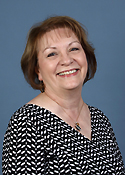 Bonnie is a Reiki Master and registered with the Canadian Reiki Association as a Reiki Teacher in 2000. She was elected to the C.R.A. Board of Directors in 2001 and has held the office of the President since the year 2002. Bonnie has faced many administrative challenges over the years and continues to work hard for the members in building a solid Association for the future.
Aside from her work with the C.R.A., Bonnie has a home based business and operates under the name of Soul's Journey in Burlington Ontario. Her practice includes Reiki and Reflexology sessions. She has been certified with the Ontario College of Reflexology as Hand and Foot Reflexologist. As well she is qualified to teach Hand and Foot Reflexology certification classes under the direction of the Ontario College of Reflexology.
Bonnie worked thirty-seven years in the dental field and enjoyed the one-on-one experience with patients and the staff, but she was pleased to retire in 2004 and commit her life into the healing arts. Reiki opened the door to many opportunities to study different styles of Reiki. She is now a Reiki Master in Usui, Karuna, Seichem and Sacred Flame.
Website: www.soulsjourney.ca
Email: bonnie@reiki.ca
ALICE CREIGHTON - CAYUGA, ON, DIRECTOR, VICE-PRESIDENT

Alice is Reiki Teacher and a Registered Teacher with the Canadian Reiki Association since 1999. She has a home based Reiki practice and a Hairdressing & Esthetician business near the beautiful shores of Lake Erie Ontario.
Her Reiki practice and teachings have included many different styles of Reiki which includes Usui, Karuna, Gendai, Seichim and Sacred Flame. Needless to say by knowing all these different styles of the Reiki energies it has become an essential part of her life and opened the world to many opportunities.

Over the years Alice has volunteered her time assisting the C.R.A. with Health Shows such as Whole Life Expo and at the Annual General Meetings. By volunteering her time at these special events over the years it has been Alice's way of supporting the Canadian Reiki Association. It has also allowed her the opportunity to introduce and demonstrate Reiki to the public at the Health Shows.
Alice has experienced the self-discipline and the time involved to run on a successful Board. Over the years she is aware of the diligence required to be an integral partner with Committees and Boards.
Her life experiences have included the position as a Chairperson for the Haldimand County Delegation for Change, and as a Committee Chairperson for the Elders. Alice is currently a Chairperson for the Ministry and Personnel of the church and on the Pastoral Relations Committee as a Representative of the Erie Presbytery. She has been with this committee since 1998. She has commented that it has been an interesting position going out to various churches to do Joint Needs Assessments and Search Processes for new ministers. All these position require the utmost in confidentiality.
Alice's work experience and ethics has proven her to be a committed team player and will work diligently for you as a Director of the C.R.A.
Website: www.reikioneness.com
Email: alice@reiki.ca

LOUYSE E. VIGNEAULT - BRAMPTON, ON, BOARD MEMBER

Louyse began her journey with the White Light Energy back in the 80's, became a Reiki Practitioner in the early 90's and then Reiki Teacher in 2002. She has been a yoga student for over 40 years and started to do teacher's training about 5 years ago. Reiki and Yoga have been part of her daily life for many years and are truly what Louyse preaches. "Walk your Talk" has been one of her many mottos.
Louyse has many certifications and offers many workshops: Yoga, Pilates, Neuro-Linguistic Programming, Stability Ball and many others. She works part-time for Good Life Fitness Clubs and Can-Fit-Pro as well as East to West Yoga and Pilates Inc. She offers Reiki training in GENDAI, USUI, KARUNA ®.
Her passion for Reiki makes her life interesting – she has many stories to tell about Reiki. Her favorite is putting Reiki on her car every time she gets in to protect her and others, and how many times she was saved from a car accident by using Reiki. She believes it is a great tool and that everyone should have at least Level One and Two to make their life easier.
You can read more about her biography on her website:
Website: www.nutri-fitness.com
Email: louyse@reiki.ca