CRA NEWS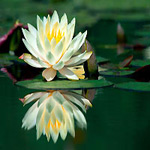 CRA WEBSITE NOW IN FRENCH
We are thrilled to announce the official launching of our French version of the C.R.A. website at this time. The FRENCH navigational button located on the upper right of the toolbar on the Home Page will be your point of entry.
We want to thank and recognize our family of French speaking Reiki Practitioners. They have patiently waited to have a French C.R.A. version for such a long time. We are pleased not only to recognize Canada's other official language but to move the Association forward from coast to coast. I want to thank at this time Alain Richard and Louise Vigneault for their hours of translating and proof reading the mountain of forms. I would also like to thank Susan Chepelsky for her time and patience in working with me and Barb Weston to help create both the English and French versions.
The work is far from over. In order to keep the French site alive and up to date we need to create a team of translators to form a committee and work with Alain. We are looking at ways to compensate those who will commit their personal time to this ongoing project. Please let Judy know of your interest and we will forward your name to Alain.
Membership is our main source for growing and expanding the Canadian Reiki Association. We need your help sharing this news and invite the French speaking Reiki Practitioners to visit and join our Association.
Reiki Blessings,
Bonnie Smith
CRA President
EVOLUTION RADIO
Barb Weston, C.R.A. Vice President and owner of Inner Focus Holistic Healing, was interviewed by Samantha Daniels of Evolution Radio 107.9 FM on October 20, 2008. Click on the player below to listen to this 15 minute interview.
This text will be replaced by the flash music player.